Beverage titan Budweiser APAC strengthens foothold in China
Co-Chair and Chief Executive Officer of Budweiser APAC Jan Craps spoke highly of China's vibrant consumption market and shared insights about the ongoing trend toward premium products as well as corporate social responsibility.
The Asia-Pacific arm of AB InBev, the Belgium-headquartered beverage titan, is hoping to achieve high-quality growth through the business strategy including digital transformation, premiumization and expansion and investment in the growth of China and its communities.
Craps joined AB InBev almost 20 years ago and moved to Shanghai three years ago after stops in various locations around the globe.
"As we celebrate a solid foothold in China for more than 30 years, I feel deeply proud for what Budweiser has achieved as well as how the company has contributed to China's socio-economic development. We remain fully confident in our future development in the Chinese market, which is one of the principal markets on Budweiser's global investment map," he noted.
"It was also a great honor to receive the "Magnolia Silver Award" from the Shanghai Government earlier this year, and it was a great experience leading the IPO listing in Hong Kong in 2019," he said during a recent exclusive interview with Ask, a feature column covering executive insights by the People's Daily.
With China accounting for a quarter of global beer consumption and the rising dispensable income and preference for high-quality alcoholic drinks, the potential for the flourishing of premium products has provided huge growth space for Budweiser.
"We see there's a vast market opportunity for premium and super-premium products, and China is the most exciting beer market globally," he said.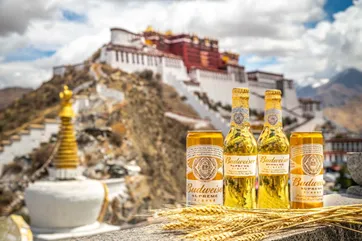 Budweiser Supreme Launched in Tibet Autonomous Region
"We also appreciate all-around support from central and local governments for a favorable business environment in China," he added.
The premium and super-premium segments of Budweiser APAC achieved double-digit growth in the first nine months of this year in China.
It has already set up detailed plans in China regarding blueprints for expansion in terms of each city's market maturity and inhabitants' disposable income.
Craps commented: "Budweiser APAC's momentum in revenue growth in the first three quarters was mainly driven by our strong performance in the Chinese market thanks to our strategic focus on premiumization, digital transformation and market expansion in the country, which will also be the three key commercial strategies that Budweiser APAC will prioritize in China in the future."
Jan Craps talks about the progress Budweiser APAC made in digitalization.
"China is an inspiring market for the world in terms of e-commerce, its marketplace and live streaming, and the company has been heavily investing in data and technology," he added.
"We're targeting different product portfolios depending on each city's developmental stage while continuing to innovate in our premium and super-premium product categories," he said.
The company has also introduced more product lines in provinces where it already has a strong market presence to connect with more consumers on various drinking occasions.
Speaking of green logistics and emissions-cutting initiatives, Budweiser's 2025 Sustainability Goals, covering smart agriculture, water stewardship, circular packaging, and climate action. The climate action has included transitioning operations to using 100 percent renewable electricity and reducing emissions by 25 percent across the value chain.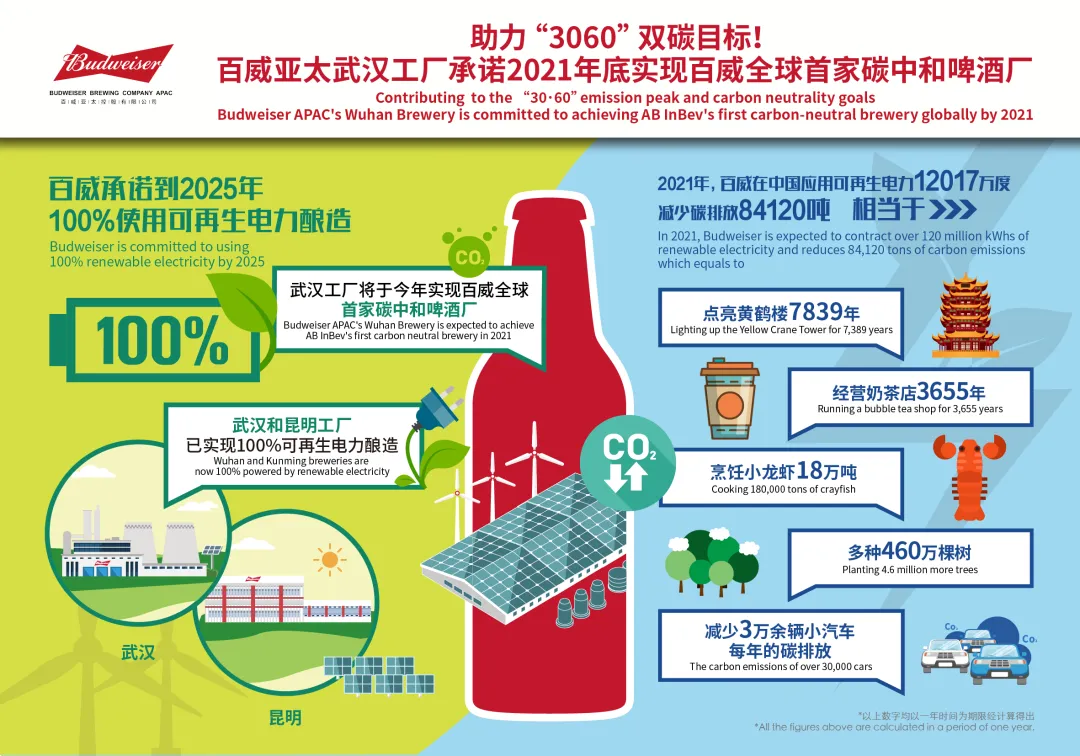 Budweiser's breakthrough on 2025 Sustainability Goals in 2021
Budweiser APAC was once again named among the top three award winners in the "2020 Chinese Corporate Social Responsibility Ranking" released recently by Southern Weekly.
Its long-term efforts and dedication to social responsibility include disaster relief, poverty alleviation programs and offering emergency drinking water to those in need.
Its "One Brewery, One School" initiative has donated 29 Hope Schools across the country.
Overview of Budweiser Putian brewery
Craps concluded that for Budweiser APAC, the dream is to become the "most beloved high-quality growth leader in the beverage sector." Earning the recognition of consumers, customers and stakeholders is of paramount importance to the company.
"At our company, we dream big to create a future with more cheers."
By constantly innovating, boldly chasing dreams and positively benefiting others, the company is pursuing a future that's celebrated and shared by all.
"As a global beer company, we hope to pass onto consumers worldwide not only our passion for beer but also our social responsibility and values. And here in China, Budweiser APAC looks to become a company that can fulfill our responsibilities with concrete results," he said.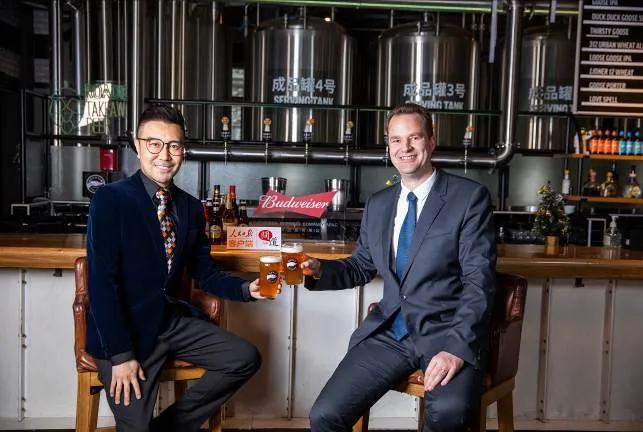 Jan Craps feels confident about Budweiser APAC's promising future in China.